21 Places to Visit at Least Once in Your Lifetime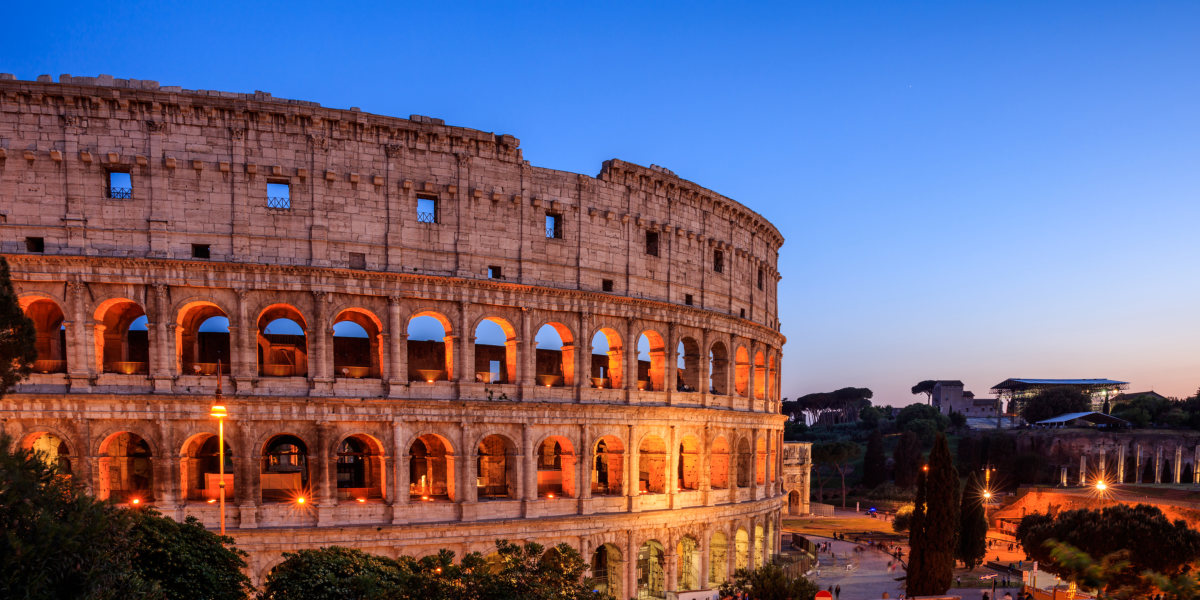 Since there are 195 countries in the world, it may be hard to decide which ones to visit. While France, the United States, Spain and China are the most popular choices with travelers, there are many other places that you may want to consider. Here are 21 that you may want to put on your travel bucket list.
1. Albania
Whether you want to explore the remote Albanian Alps or are looking for a city vacation exploring unique Ottoman architecture, Albania makes a family-friendly vacation destination.
2. Colombia
If you think that every morning needs to start with a great cup of coffee, then wake up on a coffee plantation where some of the best coffee in the world is grown. Colombia is also the second most biologically diverse country.
3. France
Mont Blanc, Verdon Gorge and St. Tropez or Cannes are just three of the natural wonders you will want to see in France. Additionally, some of the world's best antique markets are located in this country.
4. Greece
There are many world-class historical places to visit in Greece. Plan your visit so that you can attend a panigyri to sample of this country's food.
5. Japan
Over 100 beautiful waterfalls make Japan a picturesque country to explore. Get connected with this destination's cultural heritage by visiting when the sakura bloom.
6. India
If you dream of seeing remote places on earth that very few people have ever seen, then consider climbing the Himalayas in India. Regardless of your personal beliefs, everyone needs to see the golden Taj Mahal shining in the morning sun.
7. Ireland
Built by volcanic eruptions, the Great Causeway is one of the most remarkable travel destinations in the world. Additionally, there are plenty of medieval castles to intrigue you in Ireland.
8. Italy
If you love history, then you need to make sure to visit the archaeological digs in Italy. Alternatively, floating through the canals in Venice can be one of the most romantic experiences in the world.
9. Kenya
Watching two million wildebeests migrate to greener pastures is an experience you will never forget. Kenyans love to party, and they will warmly welcome you to join the fun.
10. Morocco
If your idea of a great vacation is basking in the sun, then you definitely need to visit Morocco. Taking a camel tour across the Sahara Desert is a once-in-a-lifetime experience.
11. Lapland
Lapland is the unofficial home of Santa, and you can visit him year round at Santa Claus Village. There are plenty of remote places to view the Northern Lights.
12. Malta
Tour the oldest prehistoric underground temple on a trip to Malta. Then, head to the Sunday Fish Market at Marsaxlokk.
13. Nepal
Over 200 glacier lakes make wonderful places to play in Nepal. Nearby, find many unique cultures to explore through music, food and shows.
14. Netherlands
Windmills, art, and cheese are just three of the most popular reasons to visit the Netherlands. Leave time to visit the floating flower market in Amsterdam.
15. New Zealand
New Zealand is an outdoor adrenaline junkies paradise with parachuting, caving, snowboarding, skiing and kayaking all available. While New Zealand wine may not be as well known as some, you will become a convert after tasting them.
16. Portugal
Serralves em Festa, Carnival and Peregrinação de Fátima are just a few of the festivals you will want to take in during a visit to Portugal. Small charming villages just begging to be explored are located everywhere.
17. Spain
Spain is the sunniest country in Europe, so you have very little chance of rain spoiling your vacation. If you love biking, do not miss climbing the Sa Calobra.
18. South Africa
Paragliding off a mountain, diving in a shark cave and sipping wine on the Blue Train are just three reasons to visit South Africa. You will also want to sample the unusual meats served in this country's top restaurants including ostrich, springboks and warthogs.
19. Switzerland
While Switzerland has some of the best ski slopes in the world, do not overlook it as a great place to get a tan on its world-class beaches. Whether you want to see the Matterhorn from the bottom or climb it, there is a reason that it is the one of the most photographed mountains in the world.
20. Thailand
Over 1,500 miles of coastline makes Thailand a great place to go diving with sea turtles spotted in many different places. Do not leave without visiting an elephant sanctuary for a unique one-on-one experience with these majestic giants.
21. Wales
Over 70 nature reserves and three national parks make this a great country to visit if you are looking to reconnect with nature, but be sure to leave time to sample their world-class food like Glamorgan sausages and laverbread.